New HSH Global software partner in South Africa
It is with great pleasure that we announce that Xepa joined HSH Global Software as a partner in October 2017. Xepa will be selling and supporting the HSH Global software product range across South Africa. With the expertise of Xepa we are broadening our reach in South Africa to be client centric and ensure the best solution to our customers.
Xepa vision - To be a leading ICT solutions provider, enabling productivity and competitiveness to our clients through innovation, falls perfectly within the HSH Global Software values.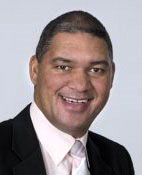 Xepa, established in 2000, is 100% black-owned and has grown into a dynamic and successful team which adheres to the Broad Based Black Economic Empowerment strategy of the country.
Xepa, a BBBEE Level 1 Contributor, is an ICT Solutions Provider focusing on Infrastructure and Security Solutions and Professional and Managed Services.
We welcome Garth Francis (Managing Director - Xepa) and his team to the HSH Global software family.